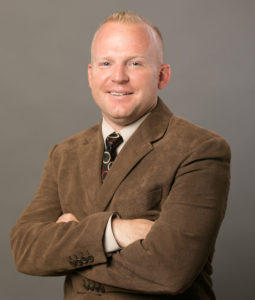 Doug started in real estate the day he got home from the Army in October of 2000 by investing in properties and gaining his broker's license under RE/MAX Alliance in 2001.  While his starting point and roots are in residential real estate he has since expand his experience into commercial transactions and furthered his knowledge of investment properties by obtaining a masters degree in real estate from the University of Denver in 2014 and by obtaining his designation as a Certified Commercial Investment Member (CCIM) in 2016. He is constantly furthering his capabilities and efforts to best serve his clients and the real estate community as a whole.
Investment Property
Doug will tell you, his favorite type of real estate is investment property. He continually says, "The best type of property is the one that pays you – and the more it pays you the better it is". This spans the property classes of offices, multi family, industrial, retail, and even land. He enjoys the analysis and financial evaluation of properties, and his passion for it shows in the way he evaluates each property. He brings his clients a great value proposition through the universal financial language that follows every site or transaction.
Corporate Property
With corporate experience in companies like Vail Resorts, Dish Network, Oncure Medical (bought by 21st Century), and Xcel Energy, he has a dynamic background to help understand the needs of business owners and corporate initiatives. His ability to evaluate a lease versus own question is resourceful and allows for a numbers approach solution to a complex decision. Also, his ability to guide business leaders through buying and selling (acquisition / disposition) strategies provides a high level of analysis to support an analytical decision process.
Personal
When Doug is not looking at properties, or playing with spreadsheets, you will find him with his kids or doing something with his family. He and his wife have two school age children that like to spend time with all their uncles, aunts, and family friends in the Denver area.
Give Back
Doug's favorite group to give to / work with is the Purple Heart organization. With his grandad being a three-time Purple Heart recipient, and his experience in the military, it is no wonder that he has a strong compassion for the hero's that have been injured in action. Through his grandfather, Doug is an associate member of the Aaron A. Weaver Chapter (776 MOPH). To find out more about this group, feel free to visit: