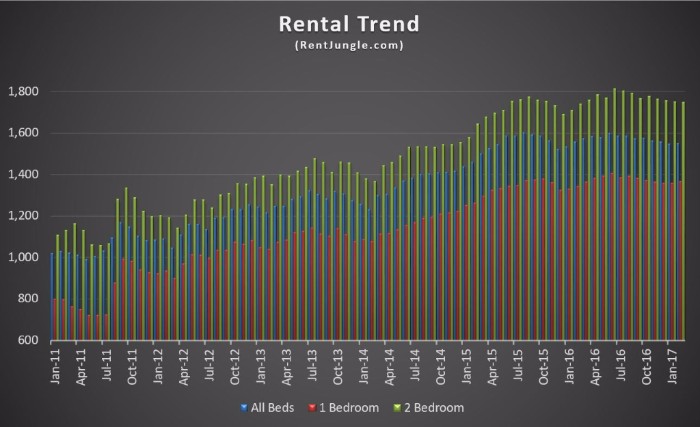 Overview
There is no question that the rent rates for apartments has grown in Denver over the years. The real question is what is going to take place going forward?
While the Denver Post put this article out in June, I think it is still a great reflection on what is taking place for apartments in the Denver area:
Also, I always enjoy the work that DU associate professor of real estate Ron Throupe puts together. As a former student of his I know first hand as to how much work goes into his studies & the Universities research.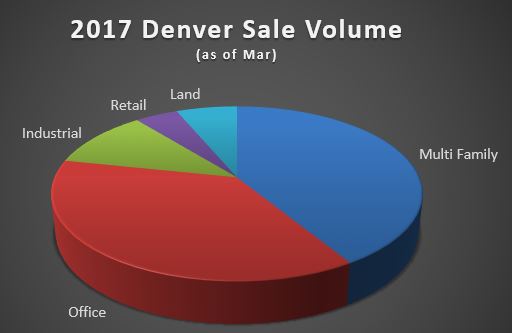 Multi Family
Over the year I expect to see more industrial transactions, along with land sales. However, for the first quarter of this year we can see apartments holding steady to the percentages we have seen in the last few years.
March has proven to be the banner month for both the number of transactions and in terms of total dollars for apartments. However, the highest single transaction for the year still holds to be in January with the Capital Hill Apartments transaction of $19.5M.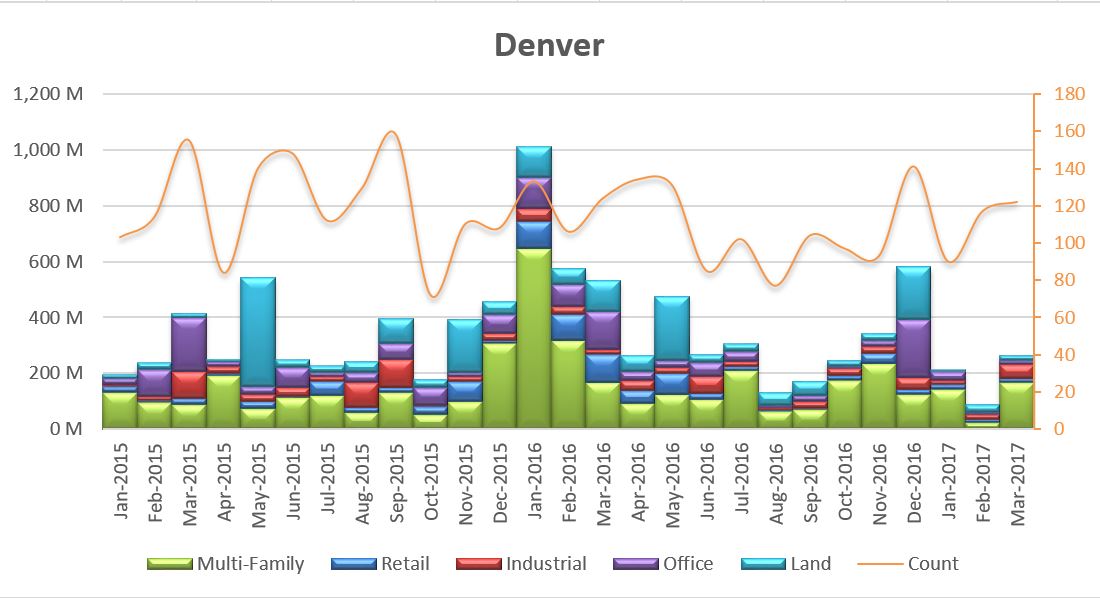 Historical Volume
Is Denver in a boom, or a bust cycle? From my opinion – I think we have a solid year of growth ahead of us. The entry level housing units still do not exist in the market place for Denver, and the population growth is still strong for Colorado. As long as the employment for the area holds strong I think the indicators all point to a strong upward direction for commercial space.
Denver Commercial Report – March 2017